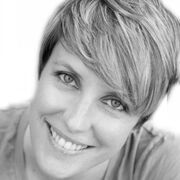 Noelle Sadler (born on December 8, 1978 in San Diego, California) is an American voice actress, writer, producer and voiceover producer who voiced Bettina and a pedestrian in Grand Theft Auto: San Andreas and pedestrians in Grand Theft Auto: Vice City and Grand Theft Auto: Liberty City Stories. She has also voiced a dispatcher in Manhunt and pedestrians in Midnight Club II. The Sadler truck was named after her.
External Links
Ad blocker interference detected!
Wikia is a free-to-use site that makes money from advertising. We have a modified experience for viewers using ad blockers

Wikia is not accessible if you've made further modifications. Remove the custom ad blocker rule(s) and the page will load as expected.