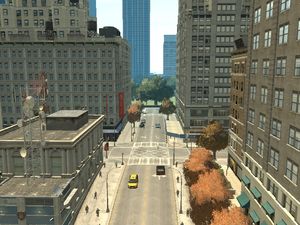 Obsidian Street is a west-east street that stretches from Ivy Drive South to Frankfort Avenue at Middle Park. It then resumes at Columbus Avenue on the other side of Middle Park and continues to Union Drive East.
Trivia
The street's name is a reference to the igneous rock known as Obsidian.
Ad blocker interference detected!
Wikia is a free-to-use site that makes money from advertising. We have a modified experience for viewers using ad blockers

Wikia is not accessible if you've made further modifications. Remove the custom ad blocker rule(s) and the page will load as expected.