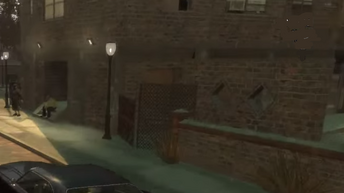 Phil Bell's Apartment is an apartment block located in Tudor, Alderney in Grand Theft Auto IV. It is owned by Phil Bell and is only revealed to be Phil's actual home during the mission If the Price is Right. It is inaccessible, though the protagonist can access random cars which are parked under it.
Trivia
There are lots of other apartments located near Phil's, which look identical. One of these is home to a small group of Triad gangsters, led by Noel Katsuda.
Ad blocker interference detected!
Wikia is a free-to-use site that makes money from advertising. We have a modified experience for viewers using ad blockers

Wikia is not accessible if you've made further modifications. Remove the custom ad blocker rule(s) and the page will load as expected.