Phonebox 12 Part 1 is a mission in Grand Theft Auto: London 1969 level 4, Dead Certainty, given to the Protagonist by the London Mob. It is available from the fourth phone (bottom right) in west Angel.
Mission
The mission begins with the protagonist being told to go and see Terry Dorkins in north Southwark for more instructions. Terry informs the protagonist that the Crisp Twins have run out of patience with Lenny Smith and his gang. The protagonist needs to go to southwest Southwark and fetch the Royal Pain which is parked behind the Respray Shop. There are 5 of Lenny's men, 2 Sweets Vans and 1 Tanker at the compound in south Southwark which all need to be destroyed in order to complete the mission.
Reward
The player is awarded 4,000 points and a +1 score multiplier for completing the mission.
Video Strategy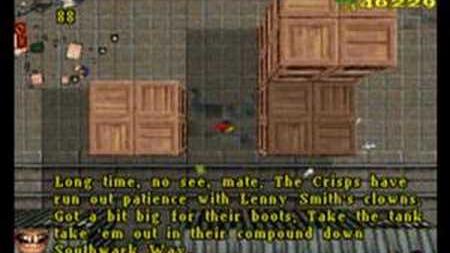 Ad blocker interference detected!
Wikia is a free-to-use site that makes money from advertising. We have a modified experience for viewers using ad blockers

Wikia is not accessible if you've made further modifications. Remove the custom ad blocker rule(s) and the page will load as expected.