Phonebox 8 Part 2 is a mission in Grand Theft Auto: London 1969 level 3, Chelsea Smile, given to the Protagonist by the London Mob. It is available after attempting Phonebox 8 Part 1.
Mission
Immediately after kidnapping some German tourists in order to distract the police, the protagonist has 45 seconds to find the posh guy's Royal Stretch which is driving around north Bermondsey. After stealing it, the protagonist has to take him to the garage in northeast Bow and then has to wait to be contacted about the ransom money.
The protagonist then has to go and collect the ransom money from northeast Brixton, next to the hospital, and take it to the garage in east Bermondsey. After dropping off the ransom, however, the protagonist is informed that some Mods grabbed the posh guy in order to take him back to Buckingham Palace and collect the reward money. The protagonist has 45 seconds to intercept and steal the Royal Stretch, which is driving around north Mile End, and then take him to the Palace in central Westminster. The protagonist must collect the briefcase of reward money to complete the mission.
Reward
The player will be awarded 6,000 points and a +1 score multiplier for completing the mission.
Video Strategy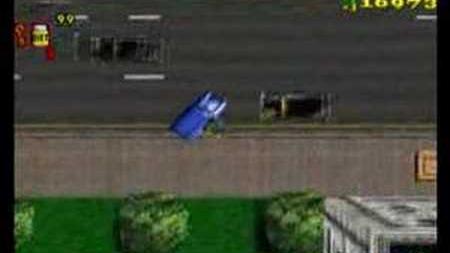 Ad blocker interference detected!
Wikia is a free-to-use site that makes money from advertising. We have a modified experience for viewers using ad blockers

Wikia is not accessible if you've made further modifications. Remove the custom ad blocker rule(s) and the page will load as expected.