"Short circuits around Davis Quartz Quarry in Blaine County. Lap race jumping between paths at different heights on dirt bikes."
―Race description
Pit Lane is a Bike Race featured in Grand Theft Auto Online. It is available for up to 8 players.
Description
This is the shortest land race track available in the game.
Map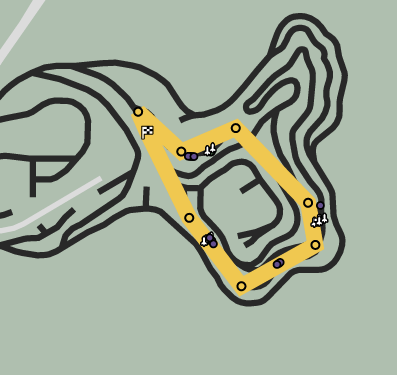 Ad blocker interference detected!
Wikia is a free-to-use site that makes money from advertising. We have a modified experience for viewers using ad blockers

Wikia is not accessible if you've made further modifications. Remove the custom ad blocker rule(s) and the page will load as expected.