Plummet Airlines is an airline that flies out of Escobar International Airport in Vice City, seen in Grand Theft Auto: Vice City Stories.
Description
The company slogan is "The Last Resort", probably due to the fact that their safety record is implied to be poor, and that their planes "plummet" out of the sky - Hence the name and the logo painted on their aircrafts, which is a plane pointing downwards.
Plummet Airlines owns a fleet with multiple Airtrains which can be found in Escobar International Airport; they are only parked around the airport though, and the flying Airtrains don't bear the logos of the airline, which might be another implication of the company's low safety record, since all their airplanes are grounded.
Influence
The livery of their planes seems partially inspired by those of the Australian flag carrier Qantas.
Gallery
Trivia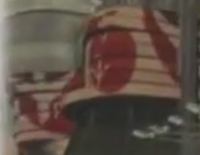 Ad blocker interference detected!
Wikia is a free-to-use site that makes money from advertising. We have a modified experience for viewers using ad blockers

Wikia is not accessible if you've made further modifications. Remove the custom ad blocker rule(s) and the page will load as expected.