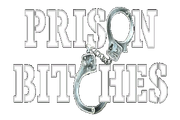 Prison Bitches is a TV show on MeTV. It may be based on Prison Break.
Description

The only thing known about the show is a billboard in Grand Theft Auto V found around Los Santos and that it's shown on MeTV.
Trivia
The text on the billboard saying "Break out before they break you in'" is a reference to inmates getting raped in jail, another example of Rockstar's adult humor.