| | |
| --- | --- |
| | This article or section is Under Construction. |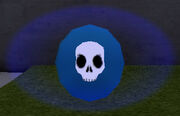 Below is a list of rampages and their respective locations that can be found throughout Liberty City in GTA III. There are 20 rampages in total, both having two locations.
Between two garages in Saint Marks. Kill 20 Mafia with an AK-47.
In an alleyway near Bitchin' Dog Food Factory in Trenton. Kill 20 Triads with a shotgun.
The same place where you start a Rampage in the mission Trial By Fire". Kill 20 Triads with an Uzi.
In an alleyway in Red Light District near a set of stairs. Murder 30 Diablos with M16.
In the middle of the train tracks in Saint Marks. Explode 8 vehicles with grenades.