Wikipedia
Ricky Dene Gervais (born 25 June 1961 in Reading, Berkshire, England) is a British former radio presenter, voice actor, comedian, producer, musician, actor, writer, and director who is best known as David Brent in The Office and Andy Millman in Extras, both shows that he wrote and directed. He voices himself in the Split Sides comedy club in Grand Theft Auto IV. During his many performances, Ricky will speak about war, obesity, cancer and AIDS.
Gallery
Video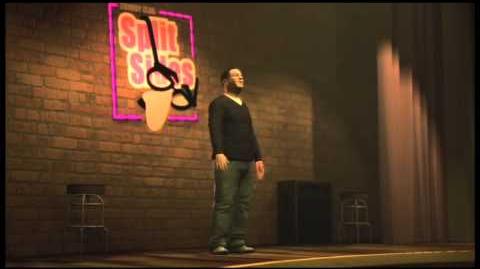 Trivia
Ad blocker interference detected!
Wikia is a free-to-use site that makes money from advertising. We have a modified experience for viewers using ad blockers

Wikia is not accessible if you've made further modifications. Remove the custom ad blocker rule(s) and the page will load as expected.