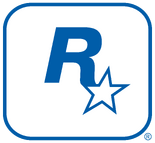 Rockstar Leeds was founded in 1997 by Gordon Hall, Jason McGann, Dave Box and Ian Bowden as Mobius Entertainment. In April 2004, publishing label Rockstar Games acquired the company, and rebranded it Rockstar Leeds.
Description
Wikipedia
Today the company has a team consisting of over 30 games designers and programmers, dedicated to handheld game development. The company is situated in Lower Wortley, a town in Leeds, England, in an 18th Century converted church.[1]
The company has developed both Grand Theft Auto games for the PSP, Liberty City Stories and Vice City Stories, and also helped develop the PS2 port of the former, and Grand Theft Auto:Vice City. They also developed GTA Chinatown Wars for the Nintendo DS.
Games
As Mobius Entertainment
As Rockstar Leeds
References
External Links
Ad blocker interference detected!
Wikia is a free-to-use site that makes money from advertising. We have a modified experience for viewers using ad blockers

Wikia is not accessible if you've made further modifications. Remove the custom ad blocker rule(s) and the page will load as expected.