Ad blocker interference detected!
Wikia is a free-to-use site that makes money from advertising. We have a modified experience for viewers using ad blockers

Wikia is not accessible if you've made further modifications. Remove the custom ad blocker rule(s) and the page will load as expected.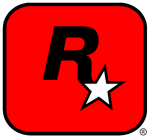 Rockstar Toronto (formerly Rockstar Canada) is an in-house game development team for Rockstar Games and Take-Two Interactive, located in Oakville, Ontario, Canada (a suburb of Toronto). The company was renamed Rockstar Toronto in 2002 after Rockstar Games bought Vancouver-based Barking Dog Studios and re-named it Rockstar Vancouver, to avoid confusion between the Canadian-based Rockstar companies.
Its most notable releases are Max Payne (PlayStation 2 version), The Warriors, and Manhunt 2 for the Wii, although recently Rockstar Toronto has primarily released PC ports of other Rockstar games, like the Grand Theft Auto series.
The studio's president is Kevin Hoare.
Games
Grand Theft Auto: London 1969 (PC, PlayStation 1, with Runecraft)
Grand Theft Auto: London 1961 (PC)
Oni (PlayStation 2, with Bungie Studios)
Max Payne (PlayStation 2, with Remedy Entertainment, Rockstar Vienna and Rockstar Leeds)
The Warriors (PlayStation 2, Xbox, PlayStation Portable, with Rockstar Leeds)
Manhunt 2 (Wii, with Rockstar London and Rockstar Leeds)
Bully: Scholarship Edition (Wii, with Rockstar Vancouver and Rockstar New England)
Grand Theft Auto IV (PC, with Rockstar North)
The Lost and Damned (PC, with Rockstar North)
The Ballad of Gay Tony (PC, with Rockstar North)
Grand Theft Auto: Episodes from Liberty City (PC, with Rockstar North)