Samantha Muldoon is a celebrity in Grand Theft Auto IV and country pop star Grand Theft Auto V.
Events of GTA IV
At the very beginning of the game, she is married (her fourth marriage) to Kirk Simplex for a mere twenty minutes. Their marriage ceremony cost $50 million, featured her thirteen foreign children in heritage costumes, and A-Z List magazine paying $15 million for exclusive coverage.
After her failed marriage, Muldoon switched religions three times in one week (from Buddhism to Kabbalah to Epsilon). She has fourteen adopted children from various countries, the most recent is a baby from Sub-Saharan Africa which she returned due to its constant crying; Another child, "Wave", who had grown to be eight years old and was given a faux-hawk, wasn't seen for some time and was probably sent home as well.
Events of GTA V
By 2013, Muldoon had gotten married again and it failed again and she had accidentally attempted suicide by downing a whole bottle of vodka and various pills and overdosing. After that incident, she has become a Country-pop star, changed her political stance and gained a southern accent in an attempt to boost her career. Her first song from her new album is I Like Things Just the Way They Are, which she performs on the radio show Bless Your Heart with Bobby June. During the mission Paparazzo, Beverly Felton mentions that there are rumors of Samantha buying an North Korean baby through the black market.
LCPD Database record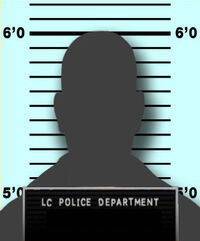 | | |
| --- | --- |
| Surname: | Muldoon |
| First Name: | Samantha |
| Age: | 26 |
| Place of Birth: | Los Santos |
Affiliations:
Criminal Record:

2003 - Driving While Intoxicated
2006 - Driving While Intoxicated
Notes:

Famous pop singer.
Engaged to hedge fund mogul, Kirk Simplex.
Controversy surrounds the "adoption" of her 13 children from developing nations.
Trivia
Influences
Wave is meant to parody Angelina Jolie's child Maddox, as well as both Muldoon's religious experiences and children are drawn from Madonna. Her extravagant wedding is based on Lakshmi Mittal's daughter's wedding, and a strikingly similar supermodel-banker match, Aleksandra and Andrey Melnichenko. Paying millions of dollars to photograph weddings is a common practice by OK! Magazine.