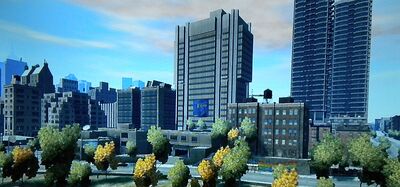 San Juan Road is a two-lane road in East Holland, Algonquin in Grand Theft Auto IV. It begins at the intersection of Bismarck Avenue and Vauxite Street and ends at the intersection of Topaz Street and Albany Avenue. The East Holland Police Station's main entrance is located here.
Trivia
It is likely named after the capital city of Puerto Rico.
Ad blocker interference detected!
Wikia is a free-to-use site that makes money from advertising. We have a modified experience for viewers using ad blockers

Wikia is not accessible if you've made further modifications. Remove the custom ad blocker rule(s) and the page will load as expected.