Ad blocker interference detected!
Wikia is a free-to-use site that makes money from advertising. We have a modified experience for viewers using ad blockers

Wikia is not accessible if you've made further modifications. Remove the custom ad blocker rule(s) and the page will load as expected.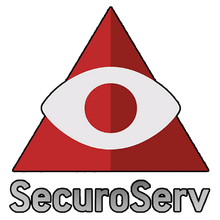 SecuroServ is a feature in Grand Theft Auto Online, added as part of the GTA Online: Executives and Other Criminals Update for the Xbox One, PlayStation 4 and PC.
Description
The feature can be accessed via the Interaction menu, where the player can register as a VIP or CEO, and select to be looking for work. The player will receive invites to be a bodyguard of an organization via the app on the player's phone. Becoming a VIP is free, but the player must have at least $1,000,000 in the bank to be allowed to register as a VIP. Also note that the $1,000,000 in the bank account will remain so, even after registering as a VIP.
The player also has certain abilities as a VIP, including the ability to start exclusive VIP Work and even choose outfits for their bodyguards. Bodyguards share a certain ability with their VIP, which allows them to request certain vehicles to be delivered to their location either free of charge or for a moderate fee, depending on the vehicle.
The GTA Online: Further Adventures in Finance and Felony update added further abilities to the SecuroServ network, such as the introduction of Dynasty 8 Executive, and adding SecuroServ-themed outfits for players to wear.
Vehicles
Vehicles used in organizations include:
Warehouses Management
Once the player has bought an office, an executive terminal will allow him to buy warehouses and trade special cargo.
Warehouses
Small Warehouses can hold up to 16 crates, this is a universal number applied to all small warehouses. All medium warehouses hold up to 42 crates and all large warehouses hold up to 111 crates.
| Small Warehouses | Location | Price |
| --- | --- | --- |
| Convenience Store Lockup | Rancho | $250,000 |
| Celltowa Unit | La Mesa | $318,000 |
| White Widow Garage | La Puerta | $360,000 |
| Pacific Bait Storage | Elysian Island | $376,000 |
| Pier 400 Utility Building | Elysian Island | $392,000 |
| Foreclosed Garage | West Vinewood | $400,000 |
| Medium Warehouses | Location | Price |
| GEE Warehouse | El Burro Heights | $880,000 |
| Derriere Lingerie Backlot | Del Perro | $902,000 |
| Fridgit Annexe | La Puerta | $925,000 |
| Discount Retail Unit | Downtown Vinewood | $948,000 |
| Disused Factory Outlet | Strawberry | $971,000 |
| LS Marine Building 3 | Elysian Island | $994,000 |
| Old Power Station | Rancho | $1,000,000 |
| Railyard Warehouse | La Mesa | $1,017,000 |
| Large Warehouses | Location | Price |
| Wholesale Furniture | Cypress Flats | $1,900,000 |
| West Vinewood Backlot | West Vinewood | $2,135,000 |
| Xero Gas Factory | LSIA | $2,365,000 |
| Logistics Depot | La Mesa | $2,600,000 |
| Bilgeco Warehouse | LSIA | $2,825,000 |
| Walker & Sons Warehouse | Banning | $3,040,000 |
| Cypress Warehouses | Cypress Flats | $3,265,000 |
| Darnell Bros Warehouse | La Mesa | $3,500,000 |
Buy Special Cargo
| | | |
| --- | --- | --- |
| | This article or section needs to be cleaned up to meet the standards of the GTA Wiki. | |

Special Cargo is bought in shipments of 1, 2 or 3 crates, which can be bought for $2000, $8000 and $18000 respectively, regardless of what the shipment contains.
Products which the player can buy include:
Animal Materials
Art & Antiques
Bullion
Counterfeit Goods
Electronic Goods
Gemstones
Jewelry
Medical Supplies
Narcotics
Tobacco & Alcohol
Weapons & Ammo
Occasionally, the Assistant will call the player to tell them about a Special Item on the SecuroServ Network. This Item is more expensive, but will also bring in more profit once sold.
Buying Missions
Heading near Lester's warehouse to pick up a truck and being ambushed by groups of NPCs, such as the FIB and various gangs (i.e. Vagos, Triads, etc.).
Going out to a Marquis and having to blow it up to salvage the cargo.
Finding a crashed plane with the cops checking it out to salvage items from.
Being blackmailed by your seller and having to assassinate some targets before they give you the location of the items.
The trackers being interfered with so you have to search for what vehicle actually has the cargo.
Going to a drop zone and signaling the seller that you're ready with droppable flares.
Having some gang members hijack the delivery truck holding the items you're buying so that you have to get it off of them.
Stealing a truck from the police station that the police are guarding.
Investigating some attacked vehicles and having to find the cargo.
Having to shoot down choppers and collecting the crates that drop from them.
Interrupting a buy between two gangs that turn on each other.
Having to shoot down a Valkyrie and then killing Merryweather personnel parachuting away to obtain the cargo.
Sell Special Cargo
Gallery
See Also