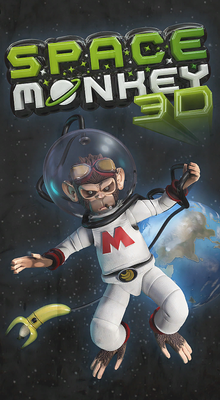 Space Monkey 3D is an upcoming computer animation adventure film and phone app advertised around Los Santos during the events of Grand Theft Auto V. It maybe part of uniform franchise with Go Go Space Monkey and Space Monkey 7 video games.
Hardcore Comic Store and Vespucci Movie Masks offer various merchants connected with premiere.
Influence
Space Monkey 3D parodied Space Chimps computer animated films.