"Short laps, hard corners, and up to sixteen scumbags fighting over the same bonus pool - there'll be some crashes in the financial district when this race kicks off."
―Race description.
Stock Market Crash is a race featured in Grand Theft Auto Online. Up to 16 players race sports cars around Pillbox Hill, Alta and Hawick. The race was added in The High Life Update. 
Map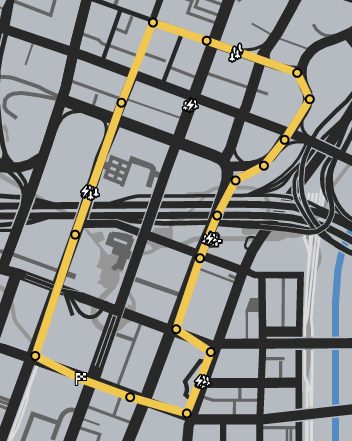 Trivia
The name of this race is a reference to the stock market crash, an event that triggered the Great Depression, in the 1930s.
Ad blocker interference detected!
Wikia is a free-to-use site that makes money from advertising. We have a modified experience for viewers using ad blockers

Wikia is not accessible if you've made further modifications. Remove the custom ad blocker rule(s) and the page will load as expected.