Ad blocker interference detected!
Wikia is a free-to-use site that makes money from advertising. We have a modified experience for viewers using ad blockers

Wikia is not accessible if you've made further modifications. Remove the custom ad blocker rule(s) and the page will load as expected.
| | |
| --- | --- |
| | This article or section is Under Construction. |
"Race soundtrack: Hoonnkk honk honk hoooonnnnk honk, honk honk hohohonk hohohohonk honk honk. Beep. Beep. Beep. Boop. Vroom. Splish splash splash splosh splish splosh splash splosh splosh splash splish. Brrbrrrrrbrrrrrrrrrr brrrrrrrrrr brrrrrrrrrr brrrrrrrrrrrrrrrrrrrrrrrrr brrrrrrrrrrrrrrrrrrrrrrrrrrrrrrrrr brrrrrrrrrrrrrrrrrrrrrrrrrrrrrrrrrrrrrrrrrrrrrrrrrrrrr. Splish splosh splosh splish splash splash splish splosh splash splosh splish splish splash splosh splosh"
―-Race description
Stream Racer is a Rockstar verified race featured in GTA Online.
Map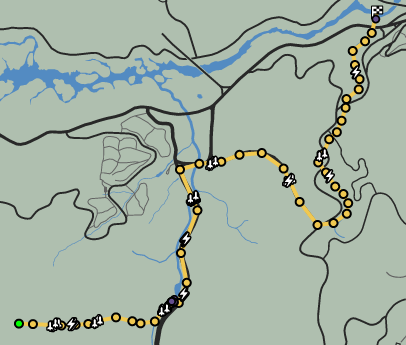 Gallery
Trivia