This article or section contains insufficient information and is considered as a Stub. You can help the GTA Wiki by expanding it as much as you can.
"Close your eyes and get caught up in a fast-moving wave of excitement and optimism that'll take you to the very pinnacle of the banking sector. What goes up never comes crashing down. Seriously, this can only end well. Stunt race for the Sports class."
―Race description
Maze Bank Ascent is a Stunt Race featured in Grand Theft Auto Online as part of Cunning Stunts. It is available for up to 16 players. Players must race up hills, through tubes, and around bowling pins in downtown Los Santos
The player is limited to the Tropos Rallye and Omnis only, however enabling custom vehicles option allows the player to select any Sports car they own.
Map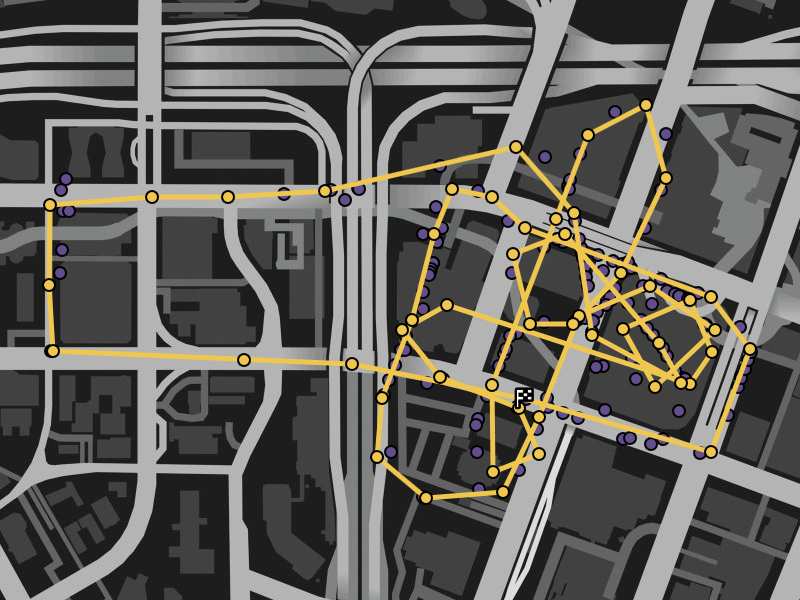 Video
Ad blocker interference detected!
Wikia is a free-to-use site that makes money from advertising. We have a modified experience for viewers using ad blockers

Wikia is not accessible if you've made further modifications. Remove the custom ad blocker rule(s) and the page will load as expected.