This article or section contains insufficient information and is considered as a Stub. You can help the GTA Wiki by expanding it as much as you can.
"As the next gigantic ramp gives you ten straight seconds of air time over the Grand Senora desert, there's only one question worth asking: why doesn't all rally racing take itself this seriously? Stunt race for the Omnis and Tropos."
―Description.
Stunt - Rally is a Stunt Race featured in Grand Theft Auto Online as part of Cunning Stunts. It is available for up to 16 players.
The player is limited to Tropos Rallye's and Omnis' only, however enabling custom vehicles option allows the player to select any other Sports car they own.
Map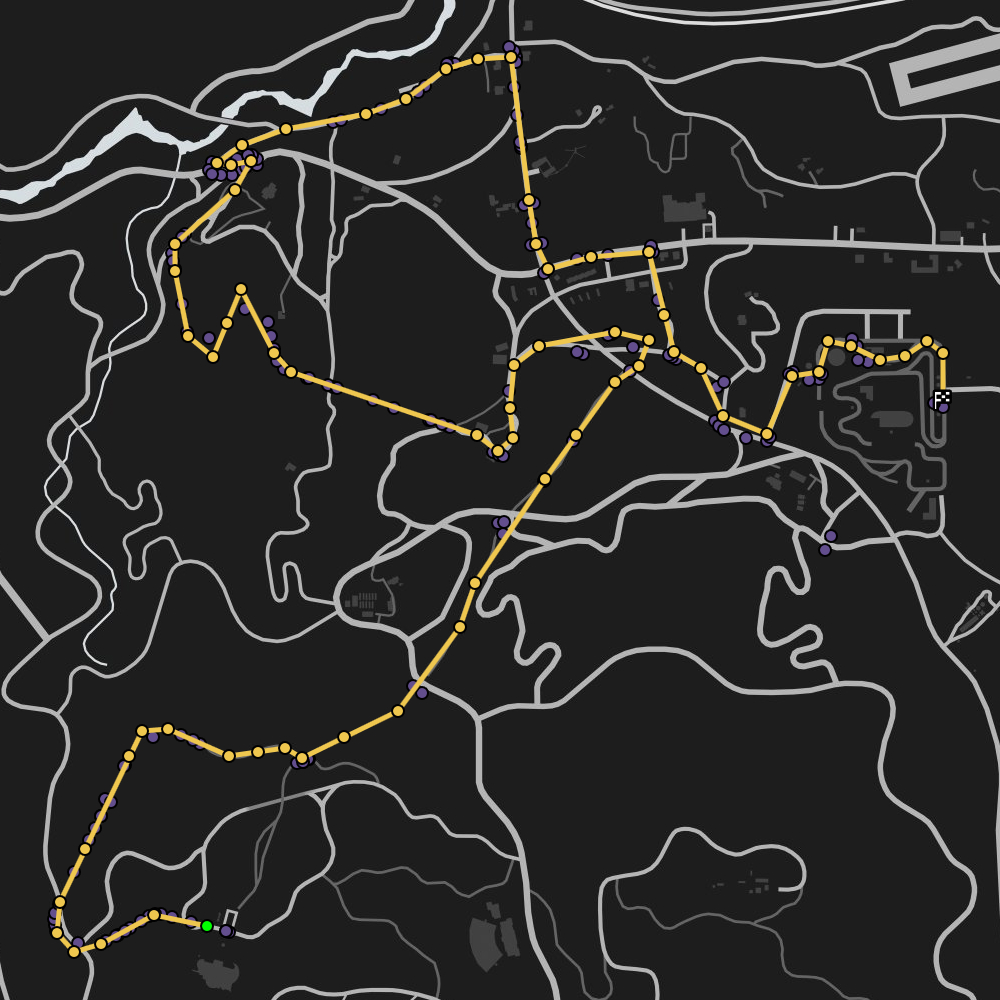 Gallery
Video
Ad blocker interference detected!
Wikia is a free-to-use site that makes money from advertising. We have a modified experience for viewers using ad blockers

Wikia is not accessible if you've made further modifications. Remove the custom ad blocker rule(s) and the page will load as expected.