"America isn't just a place, it's an idea. Show nature who's boss by crushing it under your sixty inch tires, and spewing exhaust in its face. Lap race for monster trucks in area of natural beauty, but not for much longer, Lago Zancudo."
―Race description.
Swamp Monster is a race featured in Grand Theft Auto Online exclusively for the Liberator monster truck added in the Independence Day Special. Players race through the Lago Zancudo swamp.
Map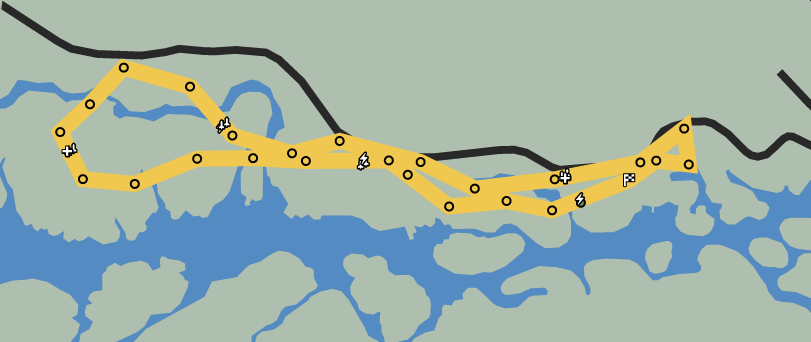 Ad blocker interference detected!
Wikia is a free-to-use site that makes money from advertising. We have a modified experience for viewers using ad blockers

Wikia is not accessible if you've made further modifications. Remove the custom ad blocker rule(s) and the page will load as expected.