Car's Name?
Is this the actual name of the car or a speculated name?
--Tony1998 (Talk * Contribs)-- 23:19, August 27, 2013 (UTC)
It's speculated now, but it could possibly be the vehicle.. only 19 days till we all know.
Instulent (talk) 08:59, August 28, 2013 (UTC)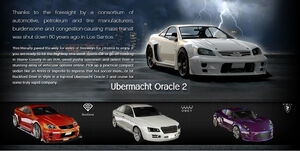 >>>
JBanton
(
Talk
|
Contribs
) 18:15, August 28, 2013 (UTC)
Nope. It was a typo, it's gone from the website now.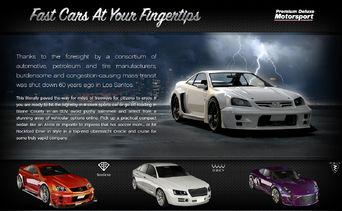 19:15, August 28, 2013 (UTC)
E65?
I don't see the E65 resemblance in this car though I may not be looking hard enough. Off topic: I hope the windows are frameless and coupelike like the real F06 Gran Coupe. :) --Zulu2065 (talk) 01:32, September 6, 2013 (UTC)--
F10
The info on the page is wrong, the car is not majorly based on the 7 and 6 series as claimed. Nor is it based on the 5 series GT. It is simply just an interpretation of the BMW M5 F10. The front lights are from the BMW 3-series F30 or the new BMW M4 F82. Next to that, the rear lights are either flipped upside-down or not entirely BMW based.