Tar 21 ingame name
If we stop the video at 40 sec we can see that the rifle is called Advanced Rifle here is a screen shot: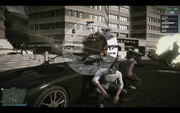 Mods seem to take some time to change page names around here... I guess we will have to directly contact one. This and Los Santos Airport need to have their names changed.(Henriquedematos (talk) 13:22, August 20, 2013 (UTC))
Ad blocker interference detected!
Wikia is a free-to-use site that makes money from advertising. We have a modified experience for viewers using ad blockers

Wikia is not accessible if you've made further modifications. Remove the custom ad blocker rule(s) and the page will load as expected.