Ad blocker interference detected!
Wikia is a free-to-use site that makes money from advertising. We have a modified experience for viewers using ad blockers

Wikia is not accessible if you've made further modifications. Remove the custom ad blocker rule(s) and the page will load as expected.
Id like if someone would take an interior shot from the SA&VCS Tropic,since they seem to be rather detailed,and id like to see what it looks like.--Oreo Biskuit!!Eleven 12:53, September 21, 2009 (UTC)
Here it is.--Loadingue 14:44, September 21, 2009 (UTC)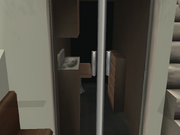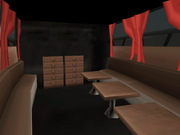 Thanks.Looks very nice.Pretty small looking though;)Would you mind to put them in the article itself?
How did you get inside the tropic to take the 2nd photo of the interior asked by Andrew nicholson,united kingdom
I used a cam mod. But this boat is not modified !!!--Loadingue 16:20, September 22, 2009 (UTC)