This article or section contains insufficient information and is considered as a Stub. You can help GTA Wiki by expanding it as much as you can.
This article concerns a game that is unreleased.
Some details may be speculative, and may turn out to be incorrect.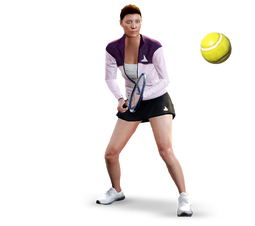 "Tennis is a very competitive sport that hasn't changed much since the 1800s. It is still an obsession of angry upper class swingers who like to sit in the stands, drink wine, and complain about diversity."
―GTA V Website
Tennis, is an activity in Grand Theft Auto V and Grand Theft Auto Online. It was mentioned as one of the available minigames that was to be featured in the game.
Gallery
Related Pages