This article or section contains insufficient information and is considered as a Stub. You can help GTA Wiki by expanding it as much as you can.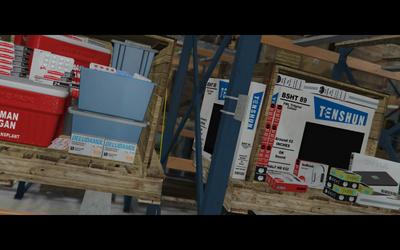 Tenshun is an electronics developer in Grand Theft Auto V and Grand Theft Auto Online.
Description
Tenshun are known to have developed several televisions, mobile phones, and other electronical goods. Tenshun sounds as "Tension", a likely reference to the political tension between North and South Korea.
Influences
Tenshun's logo suggests that it is based on the real life electronics developer, Samsung.
Mission Appearances
Grand Theft Auto Online
Can be smuggled to an organisation's warehouse during special cargo missions.
Gallery