"Your alarm should have gone off hours ago, your mouth tastes like a donkey pissed in it (because one did), and you've got a marketing presentation in ten minutes - point to point from the suburbs to the city for cars and bikes."
―Race description.
The City Commute is a race featured in Grand Theft Auto Online. The racers must race from Banham Canyon to Pillbox Hill. It was added in the Business Update.
Map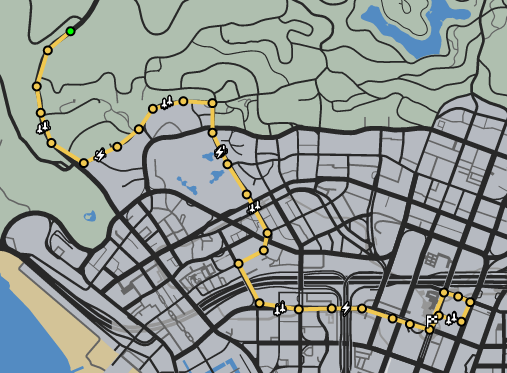 Ad blocker interference detected!
Wikia is a free-to-use site that makes money from advertising. We have a modified experience for viewers using ad blockers

Wikia is not accessible if you've made further modifications. Remove the custom ad blocker rule(s) and the page will load as expected.