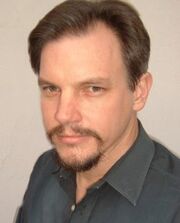 Thorsten Wedekind is an actor and casting director who played the part of Steve Strickland in the TV drama The Gamechangers. He is known for his roles in The Curious Case of Benjamin Button, Ali, and Hector and the Search of Happiness.
Ad blocker interference detected!
Wikia is a free-to-use site that makes money from advertising. We have a modified experience for viewers using ad blockers

Wikia is not accessible if you've made further modifications. Remove the custom ad blocker rule(s) and the page will load as expected.