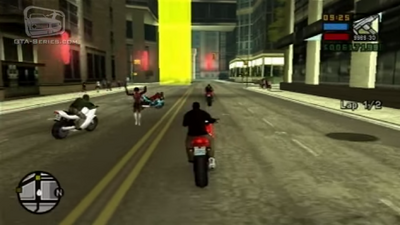 Torrington TT is a street race in Grand Theft Auto: Liberty City Stories. It becomes available after completion of the mission Driving Mr. Leone. The street race starts by a phone call outside the Love Media building in Torrington on Staunton Island. For this race you will need a motorbike. The bikes the other racers use are PCJ 600s. The race is two laps long. And the reward for 1st place is $1500.
Video Walkthrough
Ad blocker interference detected!
Wikia is a free-to-use site that makes money from advertising. We have a modified experience for viewers using ad blockers

Wikia is not accessible if you've made further modifications. Remove the custom ad blocker rule(s) and the page will load as expected.