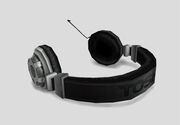 Toshi
is a company featured in
Grand Theft Auto IV
 and
Grand Theft Auto V
.
Description
It appears to be a manufacturer of electronics, like ThriftEX and Panoramic. pedestrians around Liberty City can be found wearing Toshi headphones. In Luis Fernando Lopez's apartment, there is a Toshi gaming console named "Toshi To Play" (a play on words of "touch to play). Toshi is also featured in GTA V, where it makes gaming consoles, gaming headphones and other electronic equipment.
Influence
Ad blocker interference detected!
Wikia is a free-to-use site that makes money from advertising. We have a modified experience for viewers using ad blockers

Wikia is not accessible if you've made further modifications. Remove the custom ad blocker rule(s) and the page will load as expected.