"If you've got a pilot's access all areas pass to the blacktop at Los Santos International, well, you gotta make the most of it. High speed lap race for Sports Classics around the possibly-terminal terminal buildings. Look out for baggage carriers, tight turns, and jet engines."
―Race description.
Under The Wing is a race featured in Grand Theft Auto Online. Up to 8 players race sports classics around the LSIA tarmac. It was added in the San Andreas Flight School Update.
Map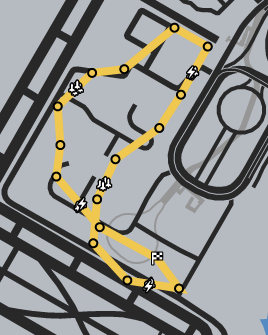 Ad blocker interference detected!
Wikia is a free-to-use site that makes money from advertising. We have a modified experience for viewers using ad blockers

Wikia is not accessible if you've made further modifications. Remove the custom ad blocker rule(s) and the page will load as expected.