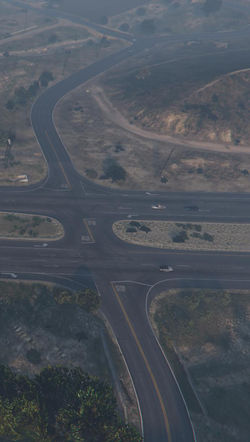 Union Road is a two-way street located in Grapeseed in Grand Theft Auto V. The street begins at the eastern end of East Joshua Road and ends at the intersection of the northwest section of Grapeseed Avenue and Joad Lane.
Notable Locations
Influence
Union Road bears a resemblance to Cherry Valley, California.
Map
.
Ad blocker interference detected!
Wikia is a free-to-use site that makes money from advertising. We have a modified experience for viewers using ad blockers

Wikia is not accessible if you've made further modifications. Remove the custom ad blocker rule(s) and the page will load as expected.