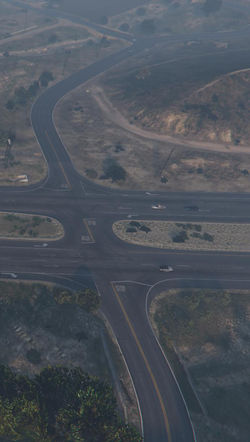 Union Road is a two-way street located in Grapeseed, Blaine County in Grand Theft Auto V. The street begins at the eastern end of East Joshua Road and ends at the intersection of the northwest section of Grapeseed Avenue and Joad Lane.
This road also has a connection to Chianski Passage, which leading to Humane Labs and Research.
Notable Locations
Influence
Union Road bears a resemblance to Wheeler Ridge, California.
Map
.