Yeah, I'm likely contributing some pages in The Ballad of Gay Tony, getting updates everyday through this site. Oh yeah, I also watch on spelling on grammars, uploading important pics (though not everyday) and making new templates.
And yeah I more like wander around here sometimes if there are no new articles. My status today is: Active and PO
I am not be active for a while because I'm busy in moving pages and cleaning up in Wikihunt
| | |
| --- | --- |
| 14 | This user is 14 years old |
| | |
| --- | --- |
| | This user follows the Official Policy of the GTA Wiki. |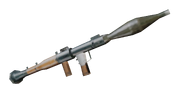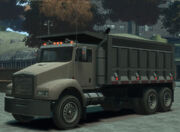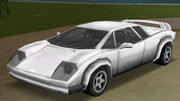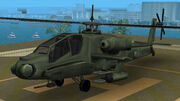 Userpages
Yeah.....Me
Me....Myself...It's Blaff 60. I am a Filipino and I'm living in U.A.E. I've played GTA many times, I have GTA III, GTA VC, GTA SA, GTA VCS and GTA LCS. And...Yeah..GTA 1. I'm interested in GTA since 2005 and my first GTA I've played is Vice City. At first, I did not know this game until I tried it. I even want to know the cheats and the characters. But, when I had a PS2, I've played all GTA games and I'm fond of it. I even helped my classmates at school how to do this or that and I was the only one to know GTA in our class. I also owned some consoles.
Here is my full lists of games in all:

GTA 1 (PC)
GTA III (PS2)
GTA VC (PS2)
GTA SA (PS2)
GTA VCS(PS2/PSP)
GTA LCS(PS2/PSP)
GTA CW (PSP)
NFS Underground 2 (PS2)
NFS Carbon (PS2)
ATV Offroad Fury 3 (PS2)
Sonic Riders (PS2)
The Sims (PS2)
The Sims 2 Pets (PS2)
Medal of Honor: European Assault (PS2)
God of War 2 (PS2)
AR Max Version 3 (PS2)
Gameshark (PS2)
Driv3r (PS2)
Driver: Parallel Lines (PS2)
Call of Duty: World at War Final Fronts (PS2)
Need for Speed: Prostreet (PS2)
Manhunt 2 (PS2)
Burnout Revenge (PS2)
Tekken 5 (Dark Resurrection) (PS2/PSP)
Burnout Legends (PSP)
Coded Arms (PSP)
Mortal Kombat Unchained (PSP)
Tony Hawk Project 8 (PSP)
My GTA collections
Beta Favorites
This is my favorite if the beta GTA's exists:
Favorite Beta: GTA VC
Favorite Beta Place(s): Fort Baxter and Staunton Island
Favorite Beta Weapon(s): Nailgun and Tazer of GTA VC
Favorite Beta Mission: Impounded and a mission that you need to destroy Love Media
Favorite Beta Feature: More territories and ability to build casinos
Favorite Beta Character: Darkel and Beta Claude
Favorite Beta Vehicle: Beta Sabre Turbo
Other sites
I'm open in Wikihunt and Project Wiki. I have a Facebook account and a Mafia Wars member.