Well, we're Henry & Shawty Herbs, we're Jamaican & 27 & 23 years old respectively, & we sell herb!
But my real name & ego is Euan, I'm Welsh, & I degrade countries with offensive sterotypes, & it's all bout' da herb, spread the love & ting!
And if you're interested in a bunch of other wacky Welshmen, join "TheTenDollaBeanies", we have a depressed therapist, a Middle-Eastern taxi-driver, and an anti-social youth who thinks Adidas clothing is the way forward!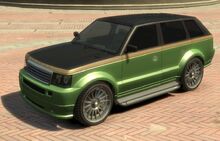 My favorite pages
.  http://gta.wikia.com/Grand_Theft_Auto_V