I'm a silent guy who likes to play GTA games and other.
My favorite pages
I don't have any for now :p
My favorite cars
Here is the list of all of my favorite cars.
Emperor (Both beater and not beater) (GTA IV)
My favorite radio stations
GTA San Andreas Stories (DYOM)
I'm making a DYOM Storyline called Grand Theft Auto:San Andreas Stories.I know that the game should be a prequel to GTA SA, but instead it explains the events of the game in 1993.Already I made two missions, and have to make lots of other missions.The current ones made by me are:
The Introduction
B Dup Beaten Down (one of few ending missions)
My custom skins of gangs in GTA SA
Other gangs attacking my turf in GTA San Andreas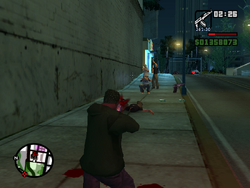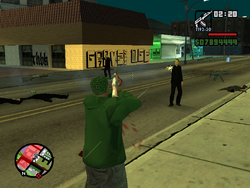 Friends, allies, good talkers
SA:MP Skin Pack
As some people know, I love to edit skins. One of my friends is maybe going to create a server for SA:MP, and I proposed the idea to create a skin pack for it. Here is a picture, showing all of the available skins.
My cars
Real life
Fiat 126 Elx
GTA Life