I am an Administrator on this wiki.

Message me if you have any problems or suggestions, or if you spot anything bad.
Due to my laptop not being compatible with my internet, I am going to be less active, only editing at school and my step mums laptop.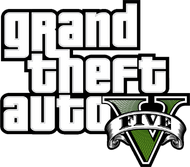 What I think of Wikia
Wikia is the most biggest piece of crap...... Now, HOW COULD ANYONE SAY THAT???!!! Wikia is the greatest creation on the planet! Every little Wiki brings people who like the same things, from all over the world, to one place. It is the best way to make friends, editing is easy, navigating through it is easy; it's brilliant! I never want to leave it! Ever since November 10th 2012, I have been online on Wikia every day with no regret. I love you Wikia, and I would be sad to see you go. But it can be boring when i go gay at times and lick wigey off my friends.
Friends on Wiki
Favourites
Favourite Game
GTA III Era: GTA San Andreas
GTA IV Era: TBoGT
Favourite Mission
GTA III Era: A Home In The Hills
GTA IV Era: Three Leaf Clover
Favourite Protagonist
GTA III Era: Carl Johnson
GTA IV Era: Niko Bellic
Favourite Non Playable Character
GTA III Era: Sweet
GTA IV Era: Yusuf Amir
Favourite Antagonist
GTA III Era: Mike Toreno
GTA IV Era: Roman Bellic
Favourite Gang
GTA III Era: Avenging Angels
GTA IV Era: The Lost Brotherhood
Games, Time complete and rating
GTA 1
Completed: Once
Rating: 8/10
GTA 2
Completed: Once
Rating: 9/10
GTA London 1961
Completed: 50%
Rating: 5/10
GTA London 1969
Completed: First Mission
Rating: 5/10
GTA III
Completed: 75%
Rating: 9/10
GTA Advance
Completed: 25%
Rating: 6/10
GTA Vice City
Completed: 75%
Rating 10/10
GTA San Andreas
Completed: 12 times (Yeah, it's true)
Rating: 10/10
GTA Liberty City Stories
Completed: Once
Rating: 8/10
GTA Vice City Stories
Completed: Twice
Rating: 8/10
GTA IV
Completed: Twice
Rating: 10/10
GTA IV: TLAD
Completed: Once
Rating: 9/10
GTA IV: TBoGT
Completed: Once
Rating: 10/10
GTA Chinatown Wars
Completed: Never Played
Rating: ?/10
GTA V
Completed: Unreleased
Rating: My thoughts on how it looks so far are 10/10