I am an Administrator on this wiki.

Message me if you have any problems or suggestions, or if you spot anything bad.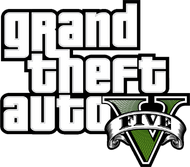 About me
Hi there! My name is Tom and I am from the city of Leeds, England. I have played the GTA Series since I was 4 years old. The 2 best memorys from the series are both to do with GTA San Andreas where at first, when I was 4, my brother owned it but could never complete the mission "Cesar Vialpando" so he let me play it to see how I'd do. He thought that I would just try and fail, over and over again. He was wrong. I completed that mission like nobody had completed it before, I bet all his money and got his money up to $10,000 (no cheats were active). The other thing was when my mum was pregnant and had to go to the hospital, I had to go stay at her friends house for the day. Whilst I was there, I played GTA San Andreas once again. I started a new profile (with cheats) at 10 AM and then completed the game by 6 PM! It had never been done before (not by me anyway) and I simply couldn't believe it. I failed only 3 missions and completed all the others successfully. It was brilliant. Since I live in Leeds, I love Rockstar Leeds. The building where they are based is actually down the hill from where I live and I see it mostly everyday on the way to school. It is a big glass building in the City West office area and there is a big Rockstar Leeds Logo on the side of the building.
Now more about me.
I have two brothers, one half-brother, four step sisters and four step brothers. I am in year 9 (9th Grade) at a school called Cockburn High School (yes it says cock, get over it) where I have a Literacy teacher that has taught me a lot of things to do with grammar. In Primary School (Elementary school) I could spell very well and I was always top of the class in grammar. When teachers took students out of class to practice reading once every month, I stopped on the first month. I learned to tell the time at age 4. My spelling has always been brilliant and the only times it seems I fail at typing on here is when I type too fast and make a typo. Last thing. My Username is from two things. LS11 comes from my Post Code (Area Code) and Vault Boy is the name of a person in the Fallout Series. The little s in the middle is saying I come from LS11. It basically is my Username for two reasons.
All the reasons of where it comes from.
I was pretty damn amazed when Fallout first came out that I made a Youtube channel with the name and now this profile with the name.
What I think of Wikia
Wikia is the most biggest piece of crap...... Now, HOW COULD ANYONE SAY THAT???!!! Wikia is the greatest creation on the planet! Every little Wiki brings people who like the same things, from all over the world, to one place. It is the best way to make friends, editing is easy, navigating through it is easy; it's brilliant! I never want to leave it! Ever since November 10th 2012, I have been online on Wikia every day with no regret. I love you Wikia, and I would be sad to see you go. (From the noggin of LS11sVaultBoy)
Friends on Wiki
Videos
Favourites
Favourite Game
3D Universe: GTA San Andreas
HD Universe: GTA V
Favourite Mission
3D Universe: A Home In The Hills
HD Universe: The Third Way
Favourite Protagonist
3D Universe: Carl Johnson
HD Universe: Trevor Philips
Favourite Non Playable Character
3D Universe: Sweet
HD Universe: Wade Hebert
Favourite Antagonist
3D Universe: Mike Toreno
HD Universe: Steve Haines
Favourite Gang
3D Universe: Avenging Angels
HD Universe: The Families
Games, Time complete and rating
GTA 1
Completed: Once
Rating: 8/10
GTA 2
Completed: Once
Rating: 9/10
GTA London 1961
Completed: 50%
Rating: 5/10
GTA London 1969
Completed: First Mission
Rating: 5/10
GTA III
Completed: 75%
Rating: 9/10
GTA Advance
Completed: 25%
Rating: 6/10
GTA Vice City
Completed: 75%
Rating 10/10
GTA San Andreas
Completed: 12 times (Yeah, it's true)
Rating: 10/10
GTA Liberty City Stories
Completed: Once
Rating: 8/10
GTA Vice City Stories
Completed: Twice
Rating: 8/10
GTA IV
Completed: Twice
Rating: 10/10
GTA IV: TLAD
Completed: Once
Rating: 9/10
GTA IV: TBoGT
Completed: Once
Rating: 10/10
GTA Chinatown Wars
Completed: Played once at friends house
Rating: 7/10
GTA V
Completed: 100%
Rating: 10/10
GTA Online
Completed: Apartment, Garage and Insured Vehicle
Rating: 10/10
Extra Info