How I Started with GTA
I've played GTA games all my life.
Started with GTA 3 in '01 was it? Vice City in '02 and so on. Awaiting the arrival for GTA V, which I believe isn't going to be called GTA V. Its going to be called Grand Theft Auto (insert title).
JOIN TECH DECK DUDE WIKI!!!!
A Myth!
I found this when I was at the little construction site below Mt. Chiliad in San Andreas.
(Never Mind. My Computer with the pictures is shot. I must wait until it is fixed, then I'll upload the picture and video, whichever it was that I had.)
A Little Something I stumbled Across
This is GTA San Andreas. This scared the $hit outta me. It looks like a devil wearing a robe or something. I need serious help with this! Like the caption says, I don't have mods, let alone know how to use them. It stood there, and as I ran to it, it vanished. I know the myth stuff has died down, but I'm still a hunter, and overjoyed when I found this (and scared).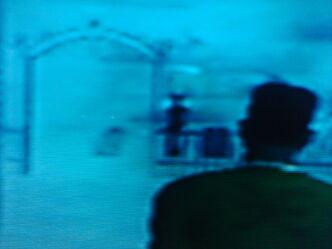 I'm a Bit Spooked, Now!
I found something in the woods in Shady Creek while trying to show people that there is no such thing as Shady Creek Creature! Anyone have any ideas? It didn't do anything, my game has no problems with it, and I don't use mods, because again, I don't even know how to use them!