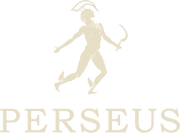 BUSINESS INQUIRIES:
| | |
| --- | --- |
| | This user is a proud owner of an Xbox 360 |
My name is Alex, also known as Perseus Dude. I currently reside in Middle Park East. I am a Representor for Perseus on GTA Wiki.
I use different accounts here on Wikia, one for GTA Wiki, another for Call of Duty Wiki, and for Battlefield Wiki. I use those accounts only for editing/creating pages, correcting grammar/spelling, etc.
I follow all rules, and I never curse or insult other users.
Thank You, Admins, for keeping GTA Wiki in order!
Associates and Partners
Perseus Information
At Perseus, we sell high-end elegant clothing.
Our Locations
______________
Liberty City:
Los Santos:
______________________________
We are open 24/7 at both our Middle Park East Store and our Exchange store.
If you have any questions, please visit Marcus, our store attendant.
MORE INFORMATION: Perseus
Main Pages I Contribute
Favorite Characters in GTA History
Favorite Vehicles in the GTA Series
GTA: San Andreas
GTA: IV
GTA: Ballad of Gay Tony