Hello!
My name is Justin. You can call me Justin or Allen. I edit Wikias. I edit Red Dead Wikia, Call of Duty Wikia, and last but not least Grand Theft Wiki. I have always loved games and am glad I am a sorta- healthy young boy. :D
Things I like
It is a game I made. Its not REAL. So don't be thinking it. Its a story of how it continues into GTA eras including: GTA III eras, GTA IV eras, and topping it a GTA V era. The playable character is Packie McReary with a Johnny Klebitz animation. It starts off when Packie WANTS to get Gerald McReary out of prison to keep the McReary family up and running. But with his older brother inside. He decides he cannot do it by himself. With the help of old GTA protagonists. He bieleves he can get his brother out of prison.
A total of 79 missions in my imagination.
A total of 50 vehicles. Including airplanes, humvees, boats, and much more.
Animals/Hunting grounds
Weapons - Fist, Knife, Baseball Bat (Wooden), M9 Beretta, Jericho 941F, Micro-Uzi, MP7A1, SPAS-12, AA-12, AK-47, M468, Remington 700, M24, Molotov Cocktail, M67, Pipe Bomb, RPG-7V, AT4
Accessories CAN be added to guns - Suppressors, Grips, and Dual Magazines (Double ammo capacity) only one can be out on a gun. Not available on Explosives.
NOTE: This isnt a REAL Video game. If it was it would have been confirmed by Rockstar Games. Which wont happen.
GTA Games I Own
Platform: Xbox 360
Favorite Mission:
Three Leaf Clover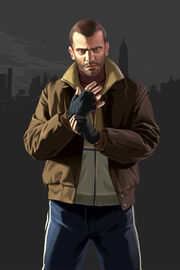 Favorite Vehicle: Black Washington - A nice, regular car for a regular subarban life.
Favorite Feature: Getting Drunk - I love flying all over the place!
Favorite Weapon: AK-47 - A terrorist, #$$kicking, heavy firepower, rifle. Not much more to say.
Favorite Radio Station: Radio Broker
Rating: 9.3/10 *'s
Platform: Xbox 360
Favorite Mission:
Collector's Item
Favorite Vehicle: Hexer, Innovation - Nice bikes, stylish, one of a kind
Favorite Feature: The Lost Brotherhood - Brothers, Business, and Battles. Not much more to say.
Favorite Weapon: Sawn-off Shotgun - Two action-packed bullets of hellfire. Who woulda guessed it?
Favorite Radio Station: Liberty Rock Radio
Rating: 9.2/10 *'s
Platform: Xbox 360
Favorite Missions: Not So Fast
Favorite Vehicle:
Buzzard
- OMG, HAX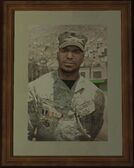 Favorite Feature: Drug Wars - Blowing people up. 'Nuff said.
Favorite Weapon: AA-12 - Damn...
Favorite Radio Station: San Juan Sounds
Rating: 9.6/10 *'s
Favorite Characters