It's less than a week to the D-day, the day when we'll finally be able to play the "next big thing" in gaming, GTA V.  The fansite
Rockstar Nexus
has added some leak photos, with the premission of the Brady games strategy guide of the game map.
It's estimated this map has around 22 safehouses around the map. And if you think this map is tiny in any way, here is another pic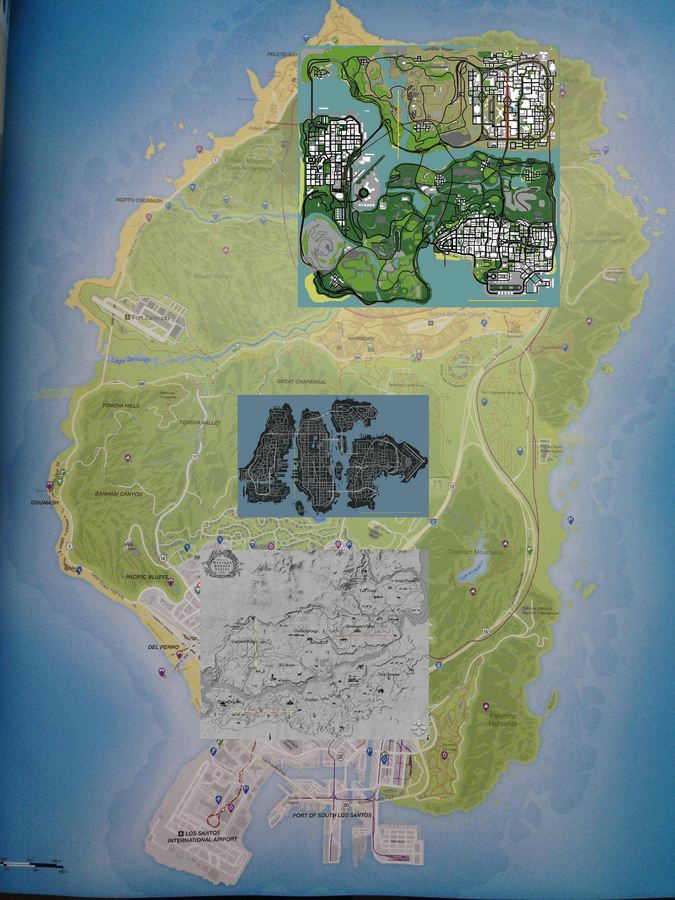 This is a calculation by a person by the username of Yosik on Reddit. He estimated that map will be bigger than the map of GTA San Andreas, GTA IV, and Red Dead Redemption together, with still room to spare. And last, but not least, the Xbox cover (or at least that's
Rockstar Nexus
thinks it is) of the new game.
Rockstar Nexus says that this looks like the back cover of the box for Xbox games, but since this photo was taken/made before the actual release of the game, the legitimacy can't be confirmed.
Source: http://www.rockstarnexus.com/