Hi. I've found some coding from an old wiki to make staff member's names coloured.  
You can see it here: http://empiresandallies.wikia.com/wiki/MediaWiki:Common.css/hilite
On our wiki, we already MediaWiki:Common.css/hilite. I'm asking an Admin/B'cat if I would have the permission to edit it sometime next week. I'll first make a separate page, so I can test it.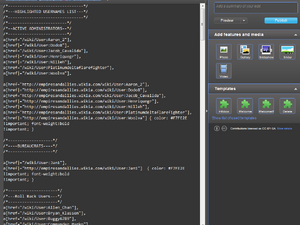 Ad blocker interference detected!
Wikia is a free-to-use site that makes money from advertising. We have a modified experience for viewers using ad blockers

Wikia is not accessible if you've made further modifications. Remove the custom ad blocker rule(s) and the page will load as expected.