It's simple folks, all replies to this topic should be an image of your custom creations. Votes can be cast on each upload and at the end of a week (Sunday, 23:59:59 UTC) the highest mean score will get a spotlight here, until the next week.
Some quick rules;
The image policy must be followed, filename example; <Vehicle model (Angle) username-GTAV>
No blatant personal attacks on other users
Show me your custom vehicles!
I present to you the winner of week three (courtesy of Wildbrick142);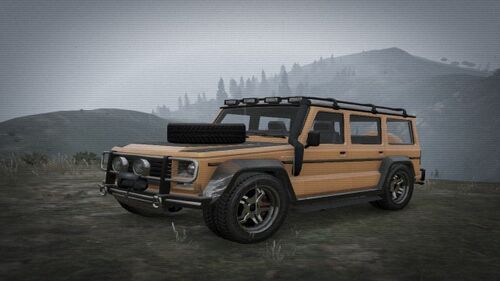 Ad blocker interference detected!
Wikia is a free-to-use site that makes money from advertising. We have a modified experience for viewers using ad blockers

Wikia is not accessible if you've made further modifications. Remove the custom ad blocker rule(s) and the page will load as expected.