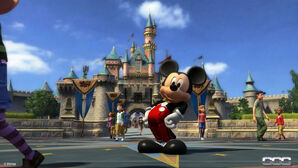 The only good that could come from a full blown los santos beside vinewood and beaches in
Disneyland.
Just like
Funland
in GTA IV, a quality representation of disneyland in los santos would make the game incredible! Los Santos compared to Liberty City doesn't have that many landmarks and attractions so putting something like disneyland in the game would give LS something that no other city has.
Ad blocker interference detected!
Wikia is a free-to-use site that makes money from advertising. We have a modified experience for viewers using ad blockers

Wikia is not accessible if you've made further modifications. Remove the custom ad blocker rule(s) and the page will load as expected.