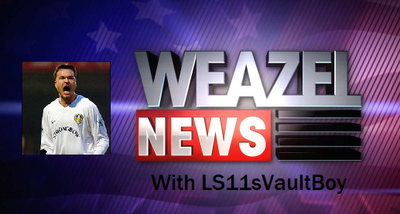 ---
Hey guys, and welcome to this week's edition of GTA Wiki Weekly News! This blog is here to keep you up to date with the weekly goings-on in the GTA Series and on the wiki itself. Let's get straight into it.
---
In the GTA Series
In Grand Theft Auto Online, this week's online bonuses (which for once don't actually have a name) are pretty vehicle and property related; there is 50% off all yachts, 50% off properties and offices, 25% off the Banshee 900R upgrade at Benny's, a double GTA$ and RP playlist, 50% off Cargobobs and Valkyries, and 25% off all high-end apartment interiors, office interiors and office modifications. Some more in-depth detail can be found on the full article on Rockstar's Newswire here. The bonuses will last from September 9th until September 15th.
---
On the Wiki
All three of Monk's requests on the CNB passed, meaning warnings and blocks have been updated, the diff change pages now have a better look, and all of the staff banners as well as warning and block templates look a lot better too. Monk's brother, TFG, also had his CNB request made successful, meaning all character pages will soon include their in-game character icons too. It's been a big week for changes.
Elsewhere, this week's edition is the first to include the two user's of the week. The first user is the one who has made the most edits to the wiki in the past week, and the second is the user who has made the most productive edits to pages, usually edits that surpass 1000 character changes. So, the user with the most edits this week is... Monkeypolice188! Your Bureaucrat has made exactly 100 edits in the last 7 days. Now, the user with the most productive edits this week is... Spiky Eared Pichu! He has made nearly 4 edits totalling over 1,000 bytes, and most of the rest of his edits are in the hundreds. Congratulations to both users.
This week also saw the start of GTA Wiki's monthly featured article section. The featured article this week was chosen to be Trevor Philips simply as a starting point, but all the future featured articles can be nominated and voted for by the community at GTA Wiki:Featured Articles/Nominations, there is already a request on there by Monk.
Finally, the weekly total views for the wiki is approximately 2.2 million. I say approximately because the view counter has glitched, therefore meaning it is telling me that there were 0 views yesterday despite there being over 150 edits, very strange indeed. Nevertheless, this is down from 2.4 million last week, but not a lot has really happened this week in the series to account for a larger audience.
---
Weekly Poll
Last week, the community was asked which GTA game was their favorite; this poll was once again a success with over 40 votes, just like the week before. So, here are the top three.
3. Grand Theft Auto IV/TLAD/TBoGT with 6 votes.
2. Grand Theft Auto V with 10 votes.
1. Grand Theft Auto: San Andreas with 16 votes.
Thanks to everyone who voted last week. This week's vote is for your favorite game soundtrack, as in which game's music on its radio stations do you think was best?
Which game has the best music on its radio stations?
That's all for this week, thanks for reading and voting!