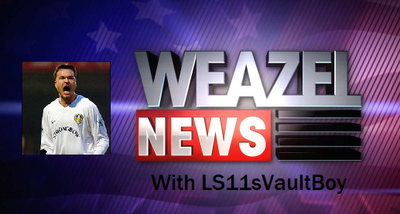 ---
Hey there and welcome to the GTA Wiki Weekly News!
---
In the GTA Series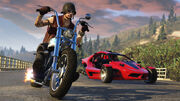 This week saw the continuation of the Bikers DLC with the release of the Raptor and Daemon Custom, as well as the ability to own a sixth property, whether that be a garage or apartment is up to the player. The player can purchase the Raptor on Legendary Motorsport and the Daemon Custom on Southern San Andreas Autos, while the sixth purchasable property can be found in Dynasty8.
---
On the Wiki
First of all, could all users please go to the community noticeboard and vote on the vote regarding adding Discussions to the wiki? More info about it can be found there.
The user of the week is the user who made the most edits over the last week. The user of the week for this week is... LS11sVaultBoy with 369 edits! Congratulations.
Finally, the weekly total views for the wiki is 2.1 million.
---
Weekly Poll
Last week, the community was asked which DLC for GTA Online they preferred so far. The community has voted, and here are the results...
There were a lot of draws so I'm just going to tell you the winner... GTA Online: Bikers!
Now onto this week's poll. This question has been going around social media all week so I thought I'd ask it to the community here.
Where do you want to see Grand Theft Auto VI?