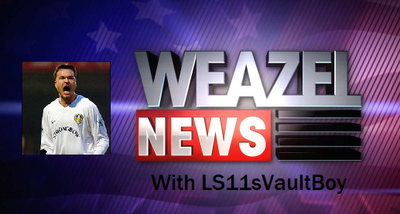 ---
Hey there, and welcome to GTA Wiki Weekly News! Let's get straight into it.
---
In the GTA Series
In GTA Online, Rockstar are continuing to hand out "GTA Online Bonuses", which is the same thing that they gave out last week; I guess they ran out of things to name them. The bonuses this week (running 16th September to 22nd September) are: half price off everything at Warstock Cache & Carry, double GTA$ and RP in Drop Zone and Parachuting, 25% off the Armored Kuruma, 50% off all Merryweather services, 25% off body armor, assault rifles, ammo and throwables. Also, this week's Premium Stunt Race is Threading the Needle in motorcycles. More info can be found here.
Did you know it was on this day three years ago that Grand Theft Auto V was released? Because I only realised last night! The time has flown by!
---
On the Wiki
Firstly, I would like to congratulate Ultimate94ninja on passing his Patroller probation after three long months. I'm sure you'll be great!
Now onto the two users of the week. The first user is the one with the most edits in a week, while the second is the user with the most edits in terms of bytes changed. So, the first user of the week is... LS11sVaultBoy (me) with the most edits this week, at 189! The second user of the week is... Leon Davis who has done a lot of page cleanups and other large edits this week. Congratulations to both users.
Finally, the weekly total views on the wiki is around 2.2 million; I say around because of the same problem we had last week.
---
Weekly Poll
Last week, the community was asked which GTA game's radio stations had the best music; here are the top 3 answers.
3. Grand Theft Auto: Vice City with 5 votes.
2. Grand Theft Auto: San Andreas with 9 votes.
1. Grand Theft Auto V with 11 votes.
Thanks to everyone who voted last week, and here is this week's poll.
Which city in which universe do you prefer?