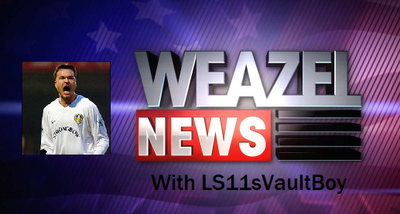 ---
Hey there, and welcome to the wiki's weekly news! It's October time and a GTA Online update is so close we could almost touch it! Let's get into it.
---
In the GTA Series
A quick update on the GTA Online Bikers update is that the release date is October 4, 2016, meaning it will be here with us at 10 am GMT this Tuesday.
This weekend is also another GTA Online bonus weekend. It features 50% off all warehouses and offices, 25% off cunning stunts super cars, 50% off the turreted limo, 25% off all special cargo crates, and 25% off Buckingham Swifts & Luxors. Additionally, there is 50% off Lester, Pegasus and Merryweather services, 25% off all motorcycles, and 25% off warehouses workbench vehicle upgrades. Signing in between the dates of September 30 and October 3 will also net the player yellow swirl pyjamas and smoking jacket. Heists and VIP/CEO work will also grant double RP. This week's premium stunt race is "Afterburner".
---
On the Wiki
As it is the start of October, the time for announcing this month's featured article is now, and it is Reaper, the vehicle found in Grand Theft Auto Online.
Now onto the users of the week; the first user has made the most edits over the last week, and the second user has made the greatest contributions in terms of things like bytes edited on pages. So, the user with the most edits this week is... once again Monkeypolice188 with 307 contributions. The second user of the week with the greatest contributions is... TAlim 1994 who also has 149 contributions this week. Congratulations to both users.
Finally, the weekly total views for the wiki is 2 million. I'm sure it will be going up next week with the release of the Bikers DLC for GTA Online.
---
Weekly Poll
Last week, the community was asked which class of vehicle it preferred in the GTA Series. A cool 42 people voted and this week's poll will be a continuation of last week's, featuring the winning category.
3. Super with 4 votes.
2. Motorcycles with 7 votes.
1. Planes with 11 votes.
Thanks to everyone who voted last week, here is this week's poll.
Which plane is your favorite in the GTA Series?