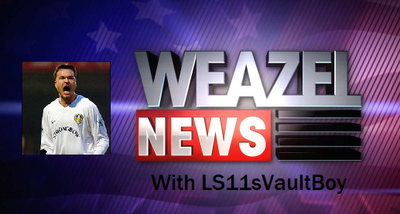 ---
Hey there. and welcome to GTA Wiki Weekly News. A lot has happened in the GTA Series this week, so let's get right into it!
---
In the GTA Series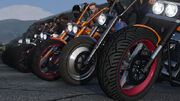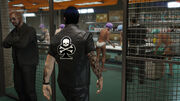 Alright, so, probably the most important news this week is the announcement of the Bikers update for GTA Online. Although we may not have a release date yet, there has still been a lot announced for the free DLC, and a release date is surely just around the corner; I am almost 100% sure it will be released sometime around early-mid October. The update allows up to 8 players to create their own Biker crew. The Biker MCs will have their own ranking system; players can start off as a Prospect and eventually, if they're good enough, become club President. The update includes a wide range of new motorcycles, game modes, properties (which include players' very own club house which comes with a special biker mechanic), and venues for seedy ventures (here's hoping this includes things like nightclubs, Split Sides, maybe even the casino... probably not). There are also new weapons, styles, tattoos, and features to make this a HUGE addition to the world of GTA Online. There will soon also be vehicle based business ventures to set your eyes on very soon. More information can be found on the Rockstar Newswire.
---
On the Wiki
A quick little notice, there is a request currently pending on the CNB.
Now onto users of the week. The first user has the most edits this week, while the second user has made the most productive edits this week. So, the user with the most edits this week is... Monkeypolice188 with a whopping 260 edits, wow. The user with the most productive edits this week is... Camilo Flores who has frequently made over 300 bytes of changes to page this week (he actually has 197 edits too this week), with there also being a lot of bytes of changes that were over 1000. Congratulations to both our winners.
Finally, the weekly total views for the wiki is 2 million, thanks for your support.
---
Weekly Poll
Last week, the community was asked which city in which universe they preferred; here are the top 3 answers.
3. San Andreas (3D Universe) with 7 votes.
2. Vice City (3D Universe) with 8 votes.
1. San Andreas (HD Universe) with 10 votes.
Thanks to everyone who voted last week, here is this week's poll.
Which class of vehicle do you prefer in the GTA Series?