Hey guys and welcome to the Weekly news with VaultBoy, Thomas and Mikey. Here is your news for the week starting Monday 6th January 2014.
Gaming News
GTA Online players have lately been discussing leaked information about the possibility of mansions being brought in to GTA Online to go as properties along with more apartments and even penthouses. If rumors are true, it is likely mansions will be cost around the million dollar mark.
Content creator creativity
On 31st December, Rockstar Games verified and congratulated few amazing Youtube channels for their creativity and awesomeness inventions with the Content Creator. Here are few of them.
The Youtube channel Gaming Horsemen, members of the The Last Rising Crew, use the concept of skipping stones across the water to create some semi-aquatic motorbike madness with a series of ramps and a fleet of motorcycles. As you can see, it's a very creative challenge but not so easy as it looks!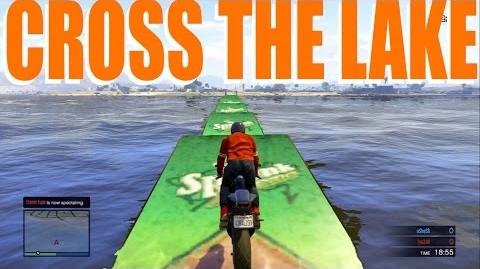 As maybe many of you should know, the gamer Rechyyy, known for his amazing police chases, stunts abilities and driving skills in GTA V, published another video where he uses rockets to eliminate vehicles on his way. Rockstar discovered it and congratulated the channel. Rechyyy is also known for the viral Mount Chiliad Police Chase, with almost three million views. Here's the video congratulated by Rockstar.
Caption This!
Hello guys and welcome to this week's Caption This! contest. -- VaultBoy
Winner LS11sVaultBoy
Last Week
This Week
Best Caption For Last Week
Something To Leave You With
I found this pretty funny GTA video that I would like to share with you guys. Enjoy! --VaultBoy
Ad blocker interference detected!
Wikia is a free-to-use site that makes money from advertising. We have a modified experience for viewers using ad blockers

Wikia is not accessible if you've made further modifications. Remove the custom ad blocker rule(s) and the page will load as expected.